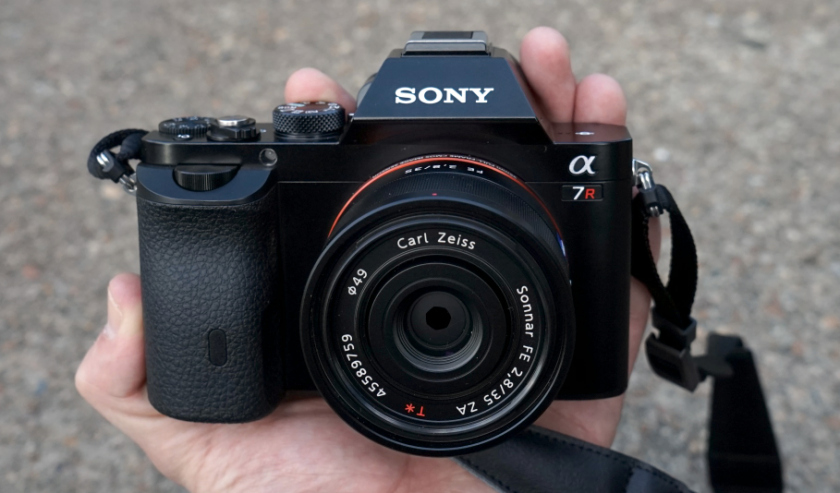 The speed at which technology is moving keeps us all feeling like we have to change up our game every few years. Sometimes it would be nice if it all slowed down for just a bit before the next "gotta have it" gadget comes out. We try to offer information that we feel will eventually be relevant to your work, be it now or a few years from now. This next change in camera technology is something we are certain will make our old DSLR's a thing of myth and mystery over the coming years, but has that time arrived already? Let's find out.
 We chose to review the strongest new player in the market, the Sony A7r. It is here that the standards have finally started to catch up with what pro's need. The A7r offers a mirror-less full frame sensor at 24.3 megapixels. It weighs in at just 27.1 oz with the included batteries and kit lens (28-70mm). The A7r is also nice and compact at 5.0 x 3.7 x 1.9 in.
For this review, we are going to talk strictly about files since at the end of the day that is what we as professionals are all about. If you want to know what every button and gadget does on this new Sony we have added a link to the best review we have found out there in cyberspace. Click the link below for a detailed review of the A7 and its specs.
Click HERE for A7r Review
 What we want to discuss is the quality of the file itself and how it measures up to the full frame DSLR's we have become accustomed to. We wanted to shoot this first hand as we have never been convinced of reviews until we see the files for ourselves. The three areas we will focus on are noise, file quality, and processing.
 -ISO and Noise-
     A great deal of Spaces Images' content relies on the use of longer exposures for depth of field. We did a test shooting the same subject from ISO 100-3200.  Long story short the noise levels were very reasonable and you will see from the files that the noise started to become an issue at about 1200, but with some extra help from software we could take it to about 1600 before we had any issues that could not be fixed.
  The ISO levels are very strong for a camera at the A7′s price point. You can see as always, the lower the ISO the better the results, but through our processing of the files in post with the help of just a few tricks we were able to get strong files up to ISO 2500. One thing you will be sure of is once you put this little thing on a tripod and click the shutter there will be no camera shake now that the mirror has been removed. That doesn't mean you need to get rid of your DSLR though as this can still be achieved on your DSLR by placing it in mirror lock mode, making the main reason for purchasing a camera like the A7r more about size and weight than anything else.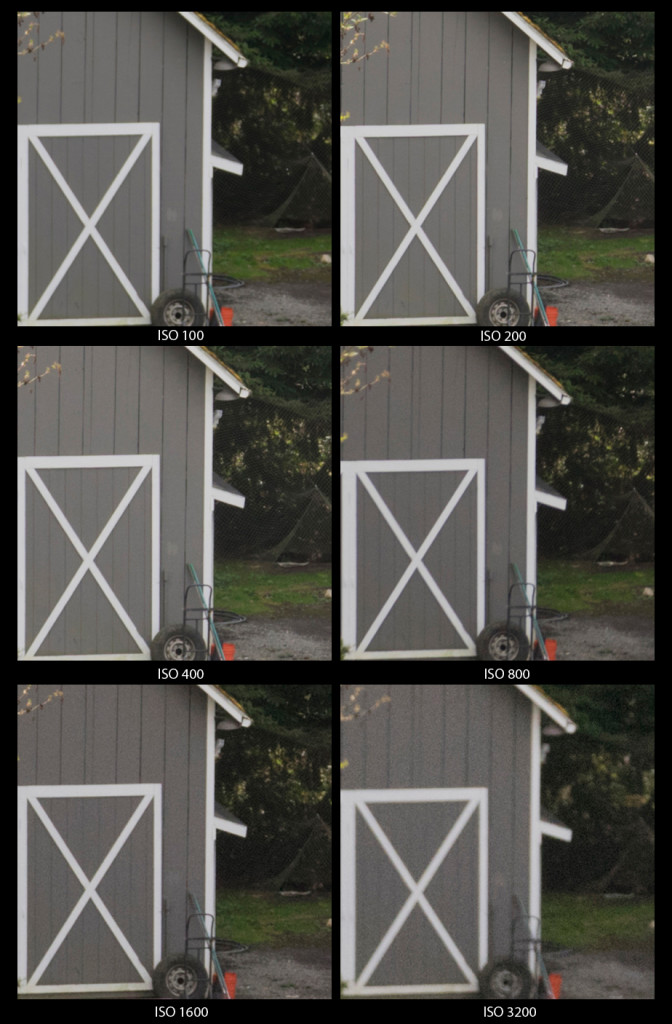 -Raw Processing-
  Here we tested the A7 at normal ISO settings from 100-3200. Each image we are sharing was processed with the same settings and shot at the same aperture but at different levels of ISO.
 This is where the train started to come off the tracks. Our most negative experience with the camera came when we had to process the files. We all expected Adobe to be the go-to app, as it has been for most of our processing needs, but for now, until Adobe unravels Sony's secrets, it appears that a combination of conversion produces the best results.
 Rather than bore you with our interpretation, below is a link to an excellent workflow for processing a raw file for the Sony A7r from "Bart the Leica Boss". These are the directions that have proven to produce the best results from a Sony A7 raw file and are how we processed all of our test files.
Click HERE for the workflow.
 The biggest issue is that Sony has attached settings to the Raw files like, sharpening, highlight compression, etc. These are embedded in the RAW file and can only be removed in Sony's processor. So it is a lengthy two step process where you have to turn off all of the Sony garbage before we make it into a Tiff and then apply the needed filters and curves in Photoshop or Lightroom to get your final result. We tried using Adobe 8.3 converter and converting the RAW to .dng, but once again the images have to be run through the Sony software to turn off all the silly stuff, so this approach was not an option. Take a look at the above link and you will see just what we are talking about.
 Until Sony starts playing nice with software developers and lets them have the access to turn off these issues, you are always going to have to process these files in Sony's software first, leaving our happy playground of Lightroom and Adobe Raw unable to work the way we want.
  Is there more work to do before they replace our high end DSLR's? OH YEA, there is a lot more work to come before these new cameras match what we professionals have become accustomed to, but with technology moving at warp speed we feel this is the start to what will become the norm in a very short time.
 Can you use them to capture image data that will meet the specifications of the stock industry? Our general feedback would be Yes, but you will do more post work than should be needed. The biggest issue is the post workflow. It would just take a lot of post work and the workflow is slightly different with each file. To have to work each file differently to make each one passable is not what we want on our next shoot.
 As professionals we need to get solid data out of our equipment every time. Without that security it is tough to call yourself a professional or produce professional results. If you are looking to drop a large chunk of change on an extra camera that is easier to store, then this is a great camera, but as for it replacing your high end DSLR, well, don't sell your reliable just yet. We are very certain that this is the way of the future, but for now it is just that, in the future
 UPDATE:  Since our review of the A7, Sony has announced an updated model, the A7s which includes the addition of 4K video. We are excited to hear about the addition of 4K to this new Hybrid camera.
  It was only a couple of years ago that we first started to embrace 4K. What was once a very expensive investment, may have just gotten a lot more affordable. Reports are that the new Sony will list around $3,350 but that is just rumor at this time. For now, take a moment to watch some of the first video that is out from the new A7s by clicking the link bellow.
 Make sure to pay attention to the changes in ISO, shutter speed, and lenses that are posted in the bottom left of the video as they are constantly changing while the video quality remains very consistent from cut to cut after post.
 As the new A7s becomes available to the public we will do a follow up review on what appears to be an amazing new addition to the Sony family. The link below will take you to the review. Scroll down just a bit to find the videos.
Click HERE for the A7s Review